Main content starts here, tab to start navigating
Chef Robbie Felice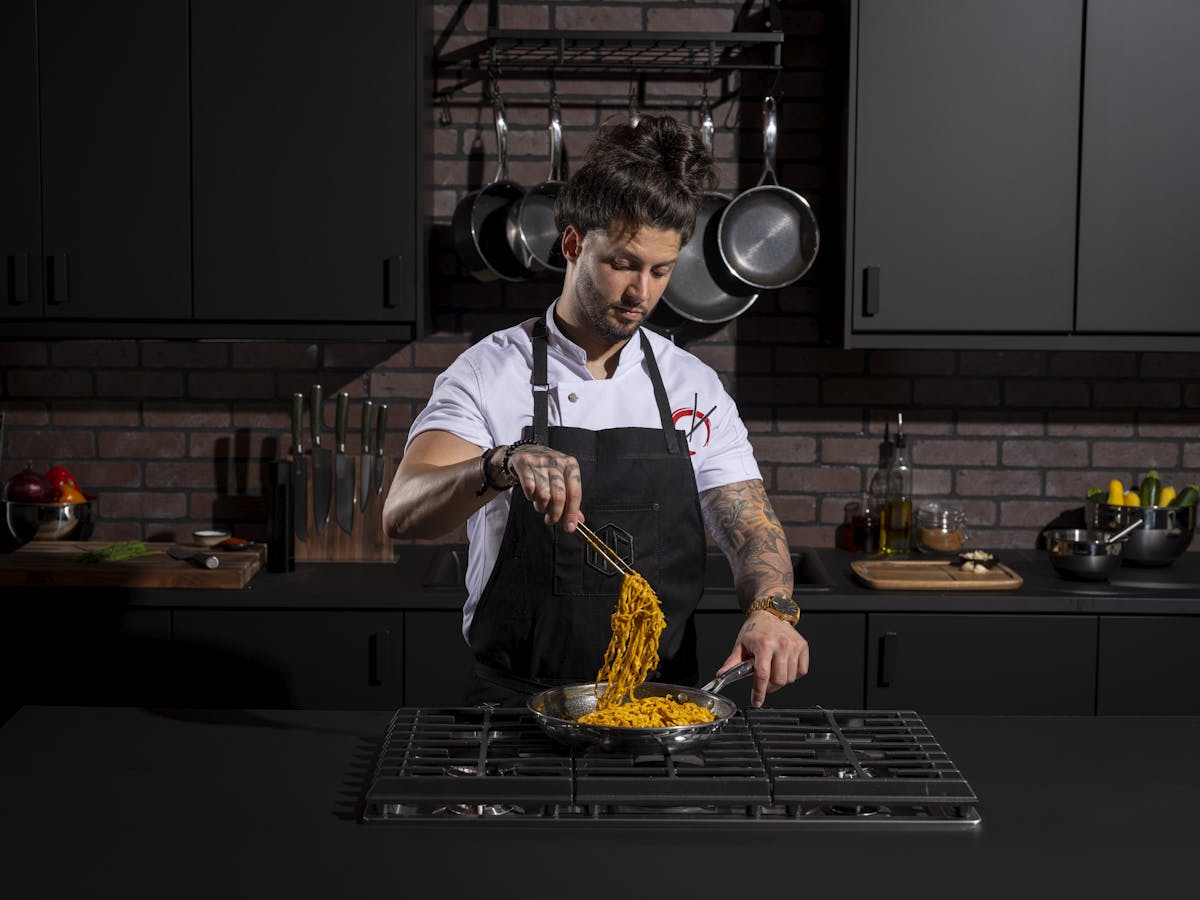 Co-Founder and Chef Partner
James Beard Rising Star Chef semifinalist Robbie Felice is the co-founder and chef-partner of the exclusive pop-up pastaRAMEN, as well as Viaggio Ristorante and Osteria Crescendo in New Jersey.
Felice graduated from the Culinary Institute of America with an Associates Degree in 2011. After graduating, he spent multiple years at Babbo in New York City, and B&B Ristorante in Las Vegas, as sous chef while running the salumi program.
Over the years, Felice worked in multiple Michelin-starred kitchens across the globe, including The Netherlands and Belgium. In 2016, Felice and his father opened their first restaurant, Viaggio Ristorante, in Wayne, N.J., earning him a spot on NJ Monthly's 30 Best Restaurants in New Jersey, NJ Monthly's Talent on the Rise, and The Record's 17 People to Watch in 2017. Their second New Jersey restaurant, Osteria Crescendo, debuted in 2019. Shortly after opening, Osteria joined Viaggio with a spot in NJ Monthly. Referred to as a "Culinary Superstar," Felice has made multiple James Beard House appearances, including a solo dinner in 2019, and received a nomination for Eater Young Guns 2020. He was also named New Jersey's Industry Chef of the Year, later receiving recognition as one of the most important people of the past decade by northjersey.com.
In 2020, Felice partnered with Luck Sarabhayavanija to create pastaRAMEN, a "Wafu-Italian" omakase pop-up, combining Italian and Japanese flavors. After the ongoing success of the pop-ups, Felice and Sarabhayavania recently opened pastaRAMEN's first brick and mortar restaurant in Montclair, New Jersey.